VNAH works to promote policies and programs to assist and empower people with disabilities and disadvantaged children
Vietnam Assistance for the Handicapped (VNAH) is a U.S.-based non-profit, non-political, tax-exempt charitable organization founded in 1991 to assist Vietnamese with disabilities and other disadvantaged groups to regain mobility and improve their socio-economic status. Over the past 27 years, VNAH has implemented development projects and volunteer activities that have benefited several million people in Southeast Asia.
VNAH participates in the Federal Government employee annual contribution campaign (CFC) where federal workers contribute to nonprofit organizations such as VNAH and others of their choice. VNAH's current CFC approved account is #10884.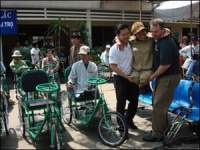 REHABILITATION AND DIRECT ASSISTANCE
Build and equip rehabilitation centers and health clinics to improve capacity and access to health services for persons with disabilities and the rural poor.
Provide health care, rehabilitation services, and assistive devices to persons with disabilities, war and land-mines/UXO victims.
Support vocational training, employment and livelihood development for persons with disabilities and disadvantaged youth.
Capacity building training for health workers, rehabilitation practitioners, assistive devices producers and staff of vocational training and employment service centers.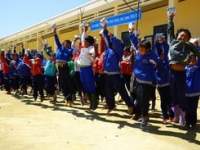 SCHOOLS & YOUTH
Improve access to and quality of education for children in remote areas by building school, teacher training and international education exchanges.
Support curriculum development of higher education and teachers training in subjects including barrier-free access design in construction, social work with disabilities, occupational therapy and vocational rehabilitation.
Volunteer health care services in rural, remote areas.
Provide clean water for rural and ethnic communities.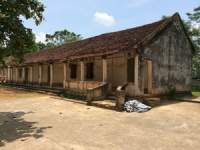 ADVOCACY
Technical assistance to the development and enforcement of disability policies in Vietnam.
Promote programs and policies at the national and sub-national levels to integrate persons with disabilities into all aspects of their community's social and economic affairs.
Technical support to national efforts for the development of disability information system in Vietnam.
Support the development of disabled people's organization (DPO) and training for disability advocates.